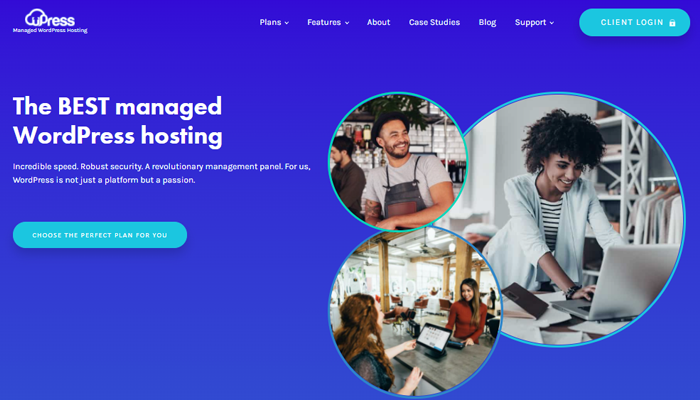 Are you wondering what kind of features and services uPress managed WordPress hosting has to offer, why you might want it, and which websites could benefit from it? You've come to the right place.
In this post, we review uPress managed WordPress hosting to weigh up the pros and cons, investigate its features and support, and discuss why people choose uPress.
What is uPress?
uPress is a platform that focuses on offering managed WordPress hosting for everyone, including non-techies website owners like small businesses (non-Geeks, in uPress parlance); techies (Geeks on uPress) like website managers and web developers, and web maintenance and web development agencies. 
For non-Geeks, uPress takes over the hassle of managing a website, including maintenance, optimizing for site speed and uptime, and troubleshooting performance and security issues.
For Geeks, it offers dedicated website management and development tools. There's also an option to use uPress for managed WordPress virtual private server (VPS) hosting.
Either way, uPress offers specialist WordPress expertise, with a responsive support team and easy to use dashboards and control panels.
Pros and Cons of uPress
Pros
Improved site speed and performance
Increased site security
No hassles maintaining your site, troubleshooting, or dealing with updates
24/7 responsive support
Optimized for WordPress
Free staging site, website migration, and other tech tools
Cons
Only suitable for WordPress sites
Costs more than generic, non-managed hosting
Features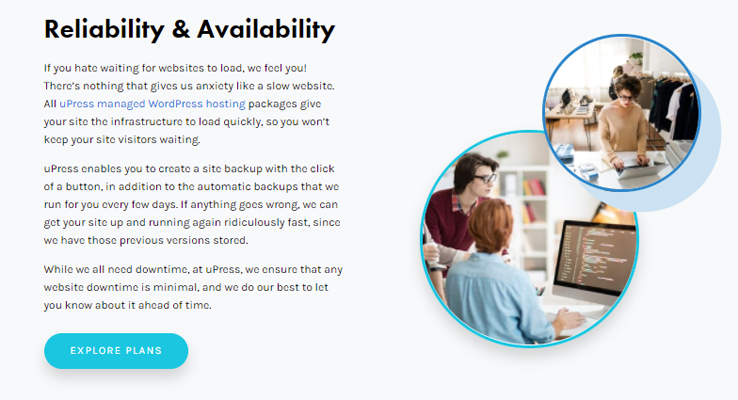 uPress offers a whole range of features to help keep your site secure, reliable, and operating at peak performance. uPress features include:
Optimized website performance to ensure lightning fast webpage load
Minimum downtime so your site is reliable and available
Easy site migration from your current managed hosting site to uPress
Automatic daily backups, plus easy one-click backups for your peace of mind
User-friendly control panel and dashboard so you can stay in charge of your own site
No limits on monthly traffic size so you can scale up with ease
Uses IPv6 by default for a more reliable and fast site
Proactive security threat prevention, including threat intelligence and malware scanning
Friendly, knowledgeable support available around the clock
Support for individual or multisite shared hosting, or virtual private server (VPS) hosting
uPress security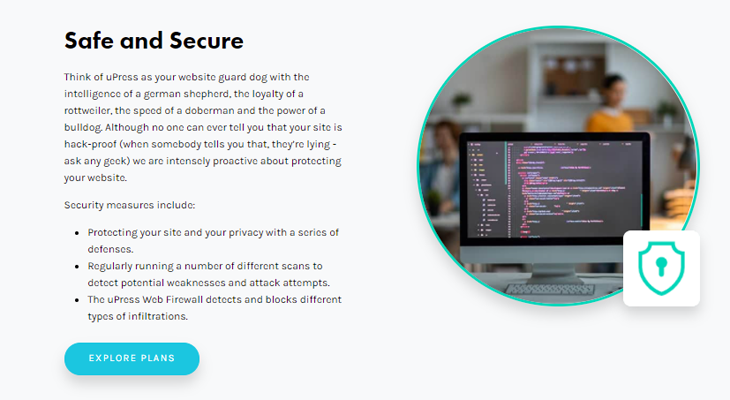 WordPress is the most popular website platform in the world, which also makes it the world's most popular target for hackers. Although there's no such thing as a hack-proof website, uPress' security tools bring you as close as you can get.
uPress' proactive security protection includes regular malware scanning in real time for any sign of suspicious activity, instant removal of untrustworthy software or bugs, and a web-based firewall that detects and stops would-be intruders.
The system restricts access to the WordPress admin site to specific countries, blocks access after too many failed login attempts, and logs every suspicious file change and site access. 
Managed WordPress hosting from uPress ensures that security loopholes and vulnerabilities in the WordPress platform are dealt with ASAP. uPress also takes care to stay on top of information about online threats and hacking attempts.
uPress site maintenance
WordPress sites need regular care and attention to keep the platform updated and close any vulnerabilities. uPress ensures that your WordPress core, themes, and plugins are always kept up to date, installs new security patches and updates on your behalf, and corrects the issues that can sometimes arise from new updates and fixes.
uPress site backup
Regular backups are vital to protect your site's availability — not to mention your peace of mind! uPress automatically creates a full site backup once every day, plus you can generate a backup whenever you like in a single click, so you can bring your site back online as though nothing has happened if anything should go wrong.
uPress performance optimization
Page load speed, website uptime, and website performance are all crucial for your website's ranking in search engine results pages, but tinkering with your website hosting conditions to achieve optimum reliability and performance can be an enormous time suck. 
uPress handles that side of things for you, with tools like a CDN, supercaching, IPv6 support, and up to 10 GB of disk space and 250GB of bandwidth.
uPress plan types

uPress essentially offers 3 types of plans, with tiered pricing for each one. You can choose between:
WordPress hosting plans for non-Geeks, which entirely take over the myriad tasks that go into WordPress website management;
WordPress hosting plans for Geeks, which include web development tools and multi-site performance monitoring;
VPS (virtual private server) plans for secure website hosting.
Who is uPress good for?
uPress' managed WordPress hosting is valuable for just about every kind of website that runs on a WordPress framework. Here are some sites that will find it particularly helpful to use uPress.
uPress for websites on a shared server
It costs a lot less to share a server for your website, but it does mean that your site performance can be dragged down if another site on the same server sees a traffic spike. uPress helps keep web performance balanced so your site speed doesn't suffer.
Sharing a server also requires more cyber defences, because if one site on the server gets hacked, other sites are more easily penetrated. uPress' proactive protection helps protect your site no matter what.
uPress for small business websites
If you're running a small business, you need to delegate as much as possible, but you're not likely to have a tech expert with specialist experience in managing WordPress hosting. Outsourcing it to uPress gives you expert-level protection, without having to find the time to manage it yourself, or hire the staff to handle it in-house.
uPress for web developers
If you're a WordPress web developer and/or manage WordPress sites professionally, you'll appreciate the tech tools that uPress offers. Features like WordPress staging sites, free SSL certificates, CDNs and supercaching, multi-site support, website performance dashboards, and a sandboxed development and testing environment help you offer the highest level of service and turn work into a pleasure.
uPress for sites sensitive to poor performance
Busy websites that run lots of sales or see high traffic numbers can't afford to let performance or site speed drop or to see even an hour of downtime. uPress ensures that your site delivers smooth, fast performance and high uptime levels so your revenue doesn't get hurt.
uPress customer service
uPress customer service is available through the online web form and email, with fast response time within 24 hours. uPress customer support is open round the clock to help with any issues that arise.
uPress pricing
uPress has 3 tiers of pricing each for its Geek and Non-Geek plans, which begin at $15 a month for the Personal plan.
There are also 5 payment tiers for VPS plans, beginning at $99 per month for standard plans.
You can pay monthly or yearly for any plan.
Here's the full pricing list:
Geek and Non-Geek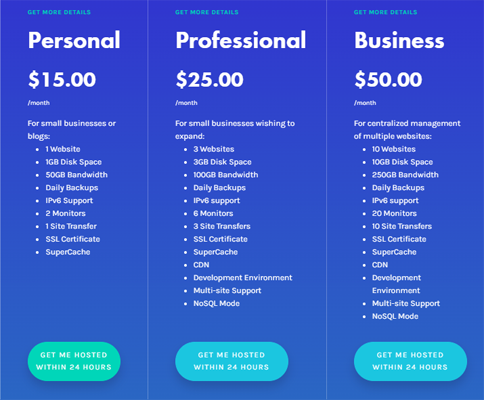 VPS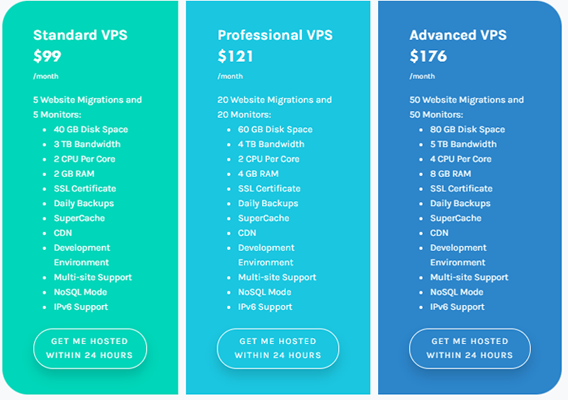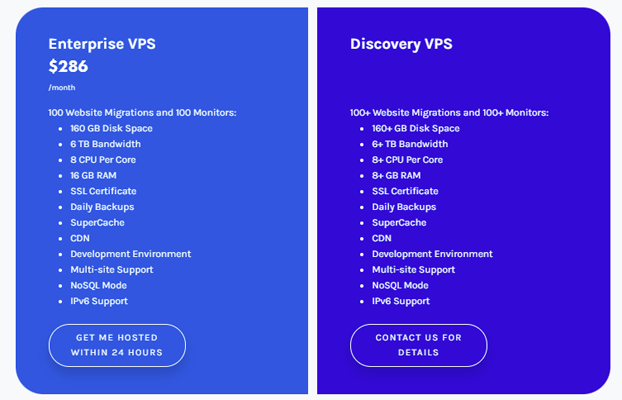 Bottom line
We've covered everything we could think of about uPress, to help you decide if you want its managed WordPress hosting. In our opinion, uPress is a good choice for small business owners and non-techies who want worry-free website management and optimization, as well as offering plenty of tools that help tech experts manage multiple sites. 
If you're convinced, click here to sign up to uPress today.
You can also check out our guide on How to Make Your WordPress Website Secure and How to Increase Organic Traffic to Your Website.