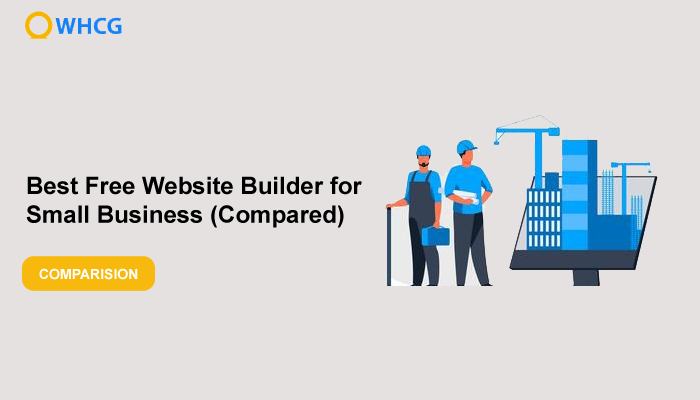 Do you want to know what is the best free website builder for small businesses?
In today's digital era, having an online business website is crucial for several reasons. Sometimes it is difficult for small businesses to flourish nowadays without having some form of digital presence.
In this post, we'll show you the 9 best free website builders for small businesses. Moreover, this post will bring you enough information to make your website and domain free as well.
How Do I Create a Free Small Business Website?
Creating a small business website opens the door to new prospects for your organization. A website with e-commerce capabilities offers up the possibility of reaching a whole new world of customers.
So, let's get things started.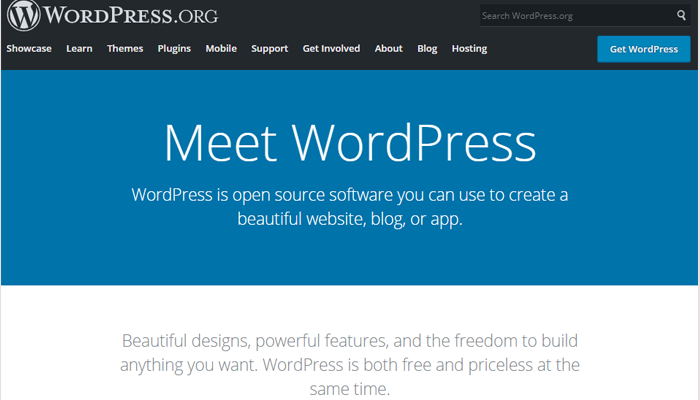 WordPress is the leading website builder in the industry. It is free and easy to use and there are a lot of themes and plugins available that are totally free. You can use those plugins on your website and make your website better and smarter.
One of the best things is WordPress is that a very big community, so you can ask any question that you have and you'll get a reply as per your requirements.
WordPress has updated its page builder to revolve around "blocks." This modification made it simpler to start but difficult to finish.
The majority of WordPress reviews are positive. However, many of the negative reviews are concerning the new block system.
Check out our guide on How To Build a Website From Scratch in 2021.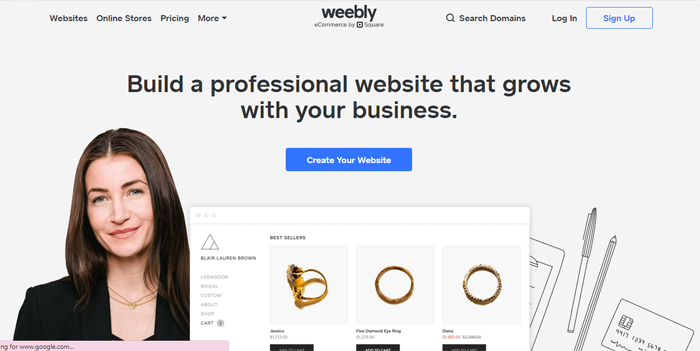 Weebly is the basic website builder for beginners. You can add responsive motion effects to your site. They also provide powerful features to help your site stand out from the crowd.
Like most of the others on this list, Weebly allows you to incorporate custom HTML, CSS, and JavaScript.
Customer assistance is nearly always criticized in Weebly's bad evaluations. Positive feedback focuses on the builder's simplicity and the beauty of the multimedia effects.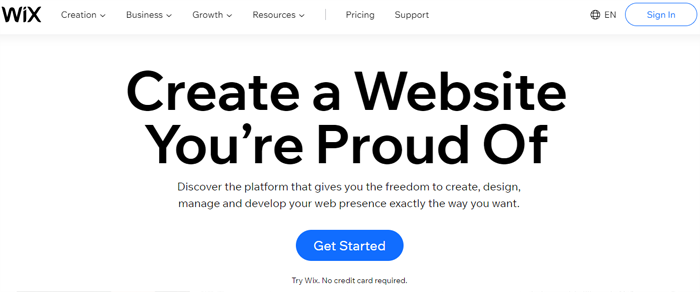 Wix strikes a good mix between ease of use and sophisticated features. Wix is most strong when you buy your domain and hosting via them. In reality, premium plans come with a free name and site hosting.
For individuals who already have a favorite host, Wix is compatible with many of them.
While Wix's Trust pilot evaluations aren't fantastic, this is true of most websites, even those with stellar reputations.
Customers complain about difficulty canceling and other administrative concerns. However, favorable evaluations claim the software works well, and many users use Wix for many sites.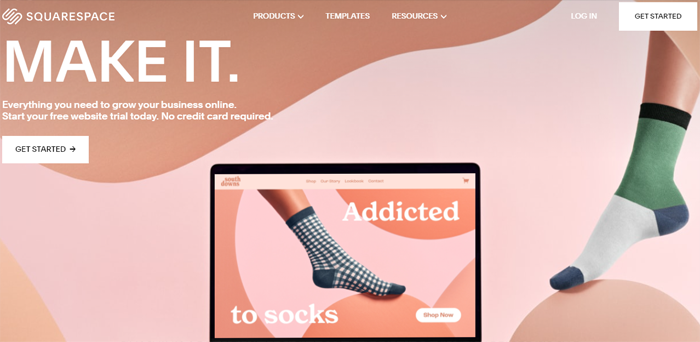 Squarespace is recognized for its stunning templates. Their function Object [native code] and business strategy are ideal for artists or anybody developing an online portfolio. Other uses are possible, but most customers start and stay with Squarespace for its design qualities.
Squarespace reviews are similar to Wix reviews for similar reasons. There is just chat and email support, and customers who wish to construct a more sophisticated site on the platform lack functionality. Positive evaluations focus on the website's appearance and ease of use.
You can also check out our guide on comparison between Squarespace vs Godaddy.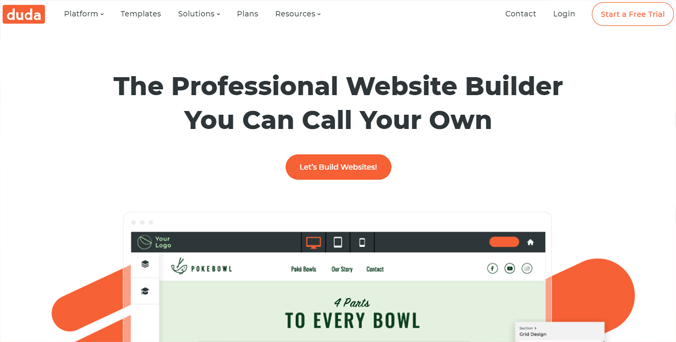 Duda is quickly becoming the platform of choice for digital marketing companies wanting to expand their offerings. Duda focuses on fast constructing showy websites to increase earnings for companies selling through the Duda platform.
Duda has many resources for agencies and resellers, making it a great choice for anybody starting a web design firm.
Duda has fewer online reviews than most other businesses, which has to do with its revenue strategy. However, some unfavorable reviews mention poor technical assistance—advanced users who want things done swiftly and simply leave positive evaluations.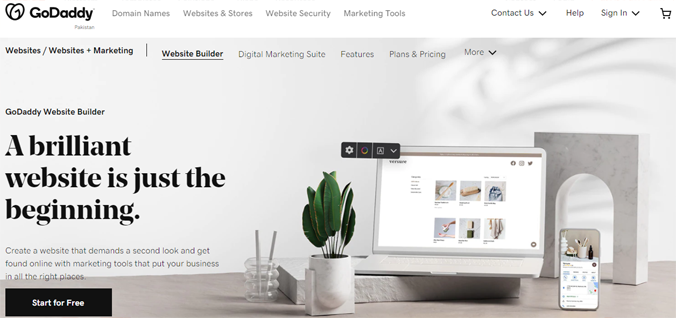 GoDaddy began as a domain registrar and hosting company, but it expanded into website development when more services became essential. Your hosting options are the most extensive on our list, and the basic tools all work as expected.
However, its website-building software is rudimentary, and many of its features (including the webmail interface) seem dated. GoDaddy expects most users to move their webmail to a provider like Outlook.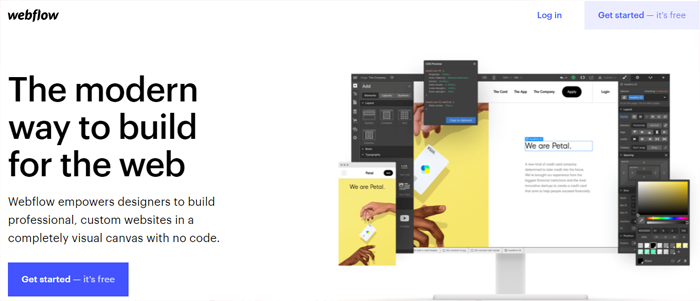 Web flow has created an unrivaled website design application that is easy to learn for professionals. It may be irritating and difficult for the ordinary individual to learn. You can achieve amazing results after you master the UI.
The pages are attractive but not as optimized for search engines as some of the other alternatives on our list.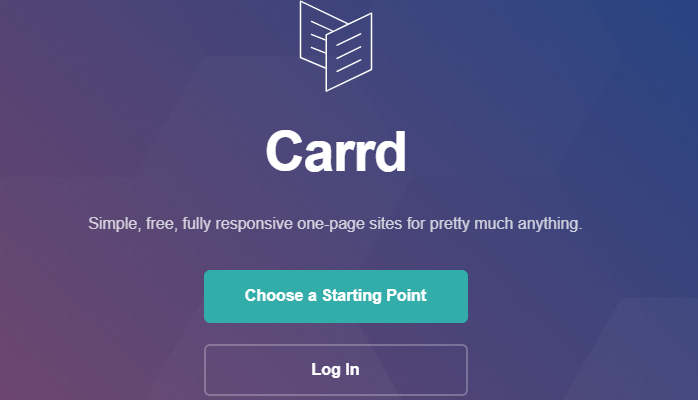 Carrd is a one-trick ponies. Carr's main power is simplicity. The card is a great alternative for those who simply require a one-page website to offer basic information and contact information.
Carrd keeps true to its style. Custom fonts and other modifications are not supported.
F.A.Q's
Q: What is the best website builder for small businesses?
A: You can find several website builders for small businesses. We have mentioned some of the best ones above in this article; hopefully, these websites will bring peace of mind to you.
Q: How can I get a free domain?
A: Since you need both a domain name and web hosting to establish any website, buying both saves you money. If you don't want to utilize Bluehost, you may choose HostGator, Dreamhost, GreenGeeks, or InMotion Hosting.
Our Verdict
We hope this article will bring a bunch of information so that you can select your best free website builder for small businesses. We tried to touch more aspects so you can have your free website builder and domain name.
Online retailers that are completely free should be evaluated for trial runs. Maybe your sales will boom, and you'll need to switch providers. Expand and add more items as necessary. It's not recommended for major internet stores.
You can also check out Best SEO Content Checklist (13 Proven Tips and Tricks) to make your website SEO-friendly.